Here are the shows that I am doing in 2017, at least what I know so far. Go on, take a look. It's kind of ridiculous...
Monthly UK Smut Slam Circuit   with slams in Bristol, London, Brighton, Manchester, Glasgow, and Edinburgh (click here to visit the Smut Slam page for more details!)
Feb 10-12          The Pretty One + workshop, private gathering in Kent
March 25             The Pretty One in Ludlow
March 30-April 1 nerdfucker and Phone Whore in Limerick Fringe (Ireland)
April 5                Smut Slam in Berlin
April 8                Phone Whore in Berlin
May 4                 nerdfucker, part of opening night at the Edinburgh Geek & Nerd Festival 
May 11-June 1   Smut Slam Cabaret in Brighton Fringe (tickets on sale here)
May 22-28           nerdfucker in Brighton Fringe (tickets on sale here)
June 29               The Pretty One in Ludlow Fringe
early July            Smut Slam and Phone Whore in Berlin
July 6-17             The Pretty One in Buxton Fringe
July 18-21           Smut Slam and nerdfucker in Cardiff Fringe
Aug 3-27              nerdfucker and Smut Slam Cabaret in Edinburgh Fringe
... Other possible locations for 2017 include Smut Slams in Birmingham and Leeds, and a tour of nerdfucker in Scandinavian fringes (crossing my fingers!). Maybe more in Ireland? The applications are in, so stay tuned!
Festivals. Colleges. Punk-rock palaces. ALL OVER EUROPE, AW YEAHHHH!
THE 2017 TOUR INCLUDES
Phone Whore (a one-act play with frequent interruptions)
This slice-of-life one-woman show draws directly from real phone sex encounters for an intimate look at sex, taboo, fantasy, and the place of "deviant" desires in society today.
The Pretty One (and other things that need to be said)
My critically acclaimed multi-character gallery of mini-plays that explore sexuality and the human spirit, and lay bare the liberation and heartbreak that co-exist in the souls of us all.
NERDFUCKER (smart =/= nice)

The most daring after-hours event this geek con has ever seen is about to begin, but the chess board is having second thoughts. When and where will she draw the line, and how did she even wind up here?
These shows, plus my Smut Slams and Sidewalk Smut stand, are touring extensively around the UK and Europe in 2017
Want to be there in spirit?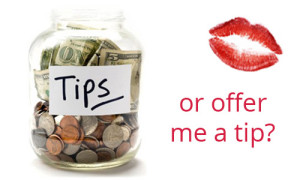 Feeling generous? Your one-time donation
will help my new tour come to life.
Gimme some love!
Want the Cameryn Moore Tour to come to your town?
That is so easy, my friend. Just send me an email at littleblackbookproductions (at) gmail (dot) com and let's talk about options!