Here are the shows that I am doing in 2016, at least what I know so far. Go on, take a look. It's kind of ridiculous...
January 18-23    Smut Slam and The Pretty One (and other things that need to be said) in Boston
April 20-22          Preview of Nerdfucker in Montreal
mid-May              Smut Slam in Atlanta
May                      Phone Whore in Buffalo
early June           Smut Slam and slut (r)evolution in Washington DC
June 8-19             World premiere of Nerdfucker in Montreal Fringe
July 12-24             Nerdfucker in Winnipeg Fringe
July 29-Aug 6       Smut Slam and Nerdfucker in Calgary Fringe
Aug 11-21              Nerdfucker in Edmonton Fringe
Aug 25-Sept 5        Nerdfucker in Victoria Fringe
Sept 8-18                Nerdfucker in Vancouver Fringe
Sept 29-Oct 2       Smut Slam + Phone Whore in Portland at Come Inside: a Sex & Culture Theatre Festival
Oct 13-16              Smut Slam + Intimacy Improv workshop at SexDownSouth in Atlanta
Oct 20-21                Smut Slam + nerdfucker in Atlanta
November 4-6          Smut Slam + nerdfucker + NEW WORKSHOP in Nashville
... Other possible locations for 2016 include Raleigh and Chapel Hill, NC, Washington, DC, and New York City. Oh lord, I am smearing the smut and theatre all over North America. It's going to be GRAND.
Festivals. Colleges. Punk-rock palaces. BACK ACROSS CANADA, AW YEAHHHH!
THE 2016 TOUR INCLUDES
Phone Whore (a one-act play with frequent interruptions)
This slice-of-life one-woman show draws directly from real phone sex encounters for an intimate look at sex, taboo, fantasy, and the place of "deviant" desires in society today.
slut (r)evolution (no one gets there overnight)
Deftly merging memory and manifesto, slut (r)evolution explores incendiary events from my very sexual life. How did it feel? What the hell was I thinking? And how will it affect tonight's hook-up?
The Pretty One (and other things that need to be said)
My critically acclaimed multi-character gallery of mini-plays that explore sexuality and the human spirit, and lay bare the liberation and heartbreak that co-exist in the souls of us all.
NERDFUCKER (smart =/= nice)

The most daring after-hours event this geek con has ever seen is about to begin, but the chess board is having second thoughts. When and where will she draw the line, and how did she even wind up here?
These shows, plus my Smut Slams and Sidewalk Smut stand, will be touring extensively around North America and the UK this coming year.
Want to be there in spirit?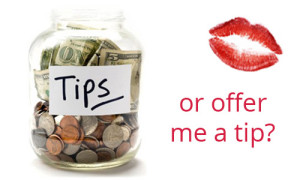 Feeling generous? Your one-time donation
will help my new tour come to life.
Gimme some love!
Want the Cameryn Moore Tour to come to your town?
That is so easy, my friend. Just send me an email at littleblackbookproductions (at) gmail (dot) com and let's talk about options!